The Lake Washington Schools Foundation is a 501(c)(3) organization dedicated to serving all students in the Lake Washington School District. Empowered by support from our donors, sponsors, and partners, we work closely with the school district to identify and fund opportunities that remove barriers, support wellness, build connections, and enhance learning for over 30,000 students.
Help Students Experiencing Homelessness Attend Summer School
Do you want to make a difference in the lives of students experiencing homelessness in our school district? Join LWSF's campaign to provide need-based summer school scholarships! Together, we can offer equal access to the wonderful opportunities for growth and achievement available through LWSD's extensive summer school catalog.
We want to hear from you!
Right now, the Lake Washington Schools Foundation is seeking feedback to help us assess our impact and plan for the future. We know you care about students and families in the Lake Washington School District, and we'd love to hear your thoughts.
Please complete our Community Survey before June 30.
This survey should take no more than seven minutes to complete. We look forward to reading your feedback. Thank you in advance for your time and attention.
Over 230,000 Raised for LWSD Students
Thank you to those who were able to attend the Be the Bridge Spring Benefit on March 23. Our generous sponsors and donors combined their efforts to raise OVER $230,000 for local students!
Our heartfelt thanks go out to the committed Trustees, Table Captains, Ambassadors, Program Leaders, volunteers, and matching pool donors who were instrumental in making this day a success. Thank you to everyone who spoke at or was interviewed or filmed for our Be the Bridge program, especially our MC Morgan Palmer. And if you need a video producer, there's no one better than Eli Corriveau of HotSpark Media.
We are humbled by your support for students, schools, and families through the Lake Washington Schools Foundation. Together, we can be the bridge.
View featured clips from our event:
Strategic Areas of Focus
Learn how Lake Washington Schools Foundation activates its mission through four strategic areas of focus: remove barriers, build connections, enhance learning, and support wellness.
Youth Mental Health First Aid
Youth Mental Health First Aid is a training course that teaches adults the critical skills needed to recognize when a student is experiencing a mental health challenge and know what actions to take to get the student connected to the resources they need. Hear from LWSD teachers Haley Macinerney and Brian Healy, as they explain how this course has empowered them to make a significant impact on their students when it really mattered. Youth Mental Health First Aid is fully funded for Lake Washington School District teacher and staff through the Lake Washington Schools Foundation. Learn more at www.lwsf.org.
Kids Coming Together
In this short clip, watch Kids Coming Together in action and learn how this program helps kids build connections and serve their local community.
Our Work
We sponsor high-impact programs and projects that nurture, connect, and empower students in our community.
Events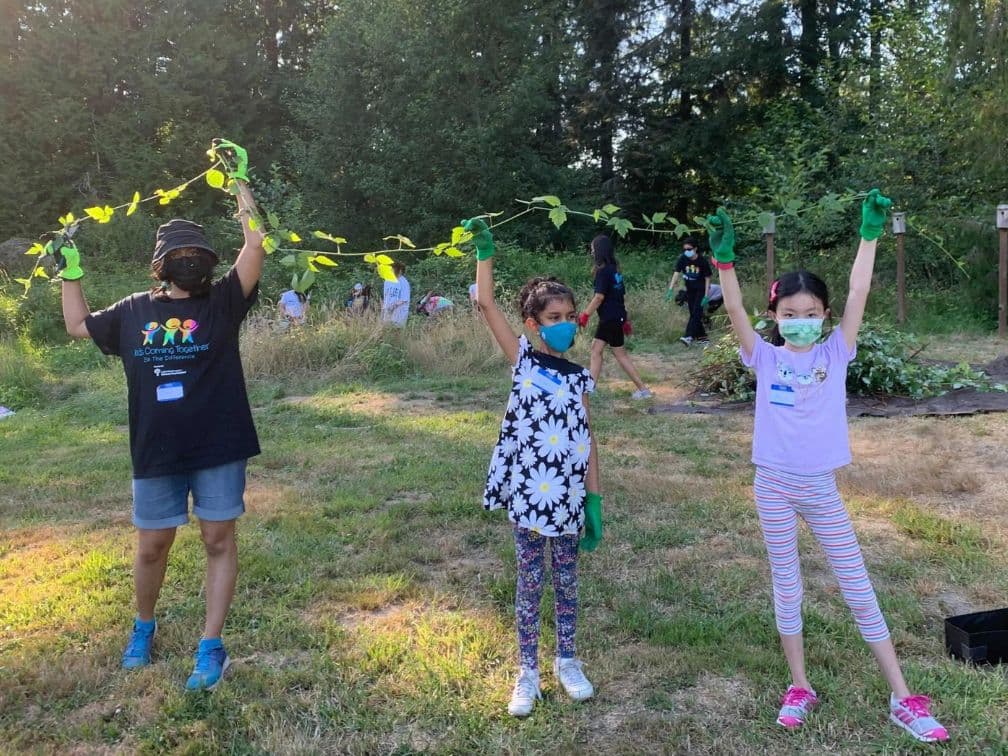 Stay connected with upcoming events and access event resources and recordings.
Ways to Give
Your valued contribution will help us to redefine community through education and youth development.